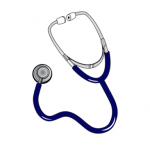 According to Santa Cruz health insurance specialist, Kathleen Brewer de Pozos, more individual subsidized ObamaCare health plans offered by Covered California in Santa Cruz County will be limiting the number of doctors you can choose. The physician networks contracting with each plan may not be finalized until October or November, possibly later. (Blue Shield, for example, did not reach agreement with one of its major providers two years ago until January, two months after the beginning of open enrollment.) Nevertheless, carrier websites continue to offer regularly updated search functions that will assist members in selecting network providers.
Only One PPO for Santa Cruz County
Blue Shield will be the only carrier offering a PPO (Preferred Provider Organization) in Santa Cruz County in 2017. PPOs have bigger networks and fewer controls on getting specialty care. PPO plans will also allow members to go out of network, but they will face higher up-front deductibles for those services and be left with paying the difference between what the PPO will pay and what the out-of-network doctor charges.
Two EPOs for Santa Cruz
Anthem and Health Net are offering EPO (Exclusive Provider Organization) plans for 2017. EPOs are more restrictive and may have smaller networks. Members do not need a referral from their primary care doctor to see a specialist. Because they have smaller networks and don't pay for any non-emergency services outside of the network, EPO premiums are generally lower than those for PPOs.
Kaiser Comes to Santa Cruz County
The Kaiser Foundation Health Plan will offer its HMO (Health Maintenance Organization) plan to Santa Cruz County residents for the first time in 2017. Many local residents have been lobbying for Kaiser to come to the region for over 25 years. Kaiser almost always contracts with its own doctors, The Permanente Medical Group (TPMG).
HMO plans are sometimes called gate keeper plans because members must have a referral from their primary care provider (PCP) in order to consult with a specialist.
Provider Search Functions Available at Carrier Websites
Watch for physician network information in October and November. This year (2016) Physician's Medical Group and certain solo practice doctors contracted with Health Net. Dignity Health (Dominican) contracted with Anthem, Blue Shield, and United Healthcare, as well as some other smaller groups and solo practitioners. The Palo Alto Medical Foundation (PAMF) contracted with Blue Shield.
Provider networks change, so be sure to confirm that your doctor(s) are in-network for the plan you select.
Open Enrollment Begins November 1
Open enrollment for new members as well as existing plan members begins November 1 and continues through January 31, 2017. For a plan effective date of January 1, 2017, it is essential to complete an application by December 15, 2016. Start early to avoid the rush! The last few days and hours before each monthly deadline typically get a bit crazy and waits for help are long.
Need Help?
For questions or help anywhere in California call Kathy Brewer de Pozos at: 831-713-6438 or email her at: KathyPozos2000@gmail.com