It's about more than just the cost of insurance.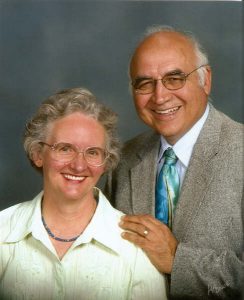 With over 15 years of experience, Randolfo Pozos (Randy) and Kathleen Brewer de Pozos (Kathy) have focused on helping people select the health insurance policy that will be right for them or their business — at an affordable price. The coming of the Affordable Care Act (Obamacare) brings the benefits of health insurance to many people who were denied coverage at any price in the past. Kathy has kept up to date with the implementation of the act and is a Certified Insurance Agent to help you get affordable insurance through our California state marketplace, Covered California. Dental and vision coverage are also available for adults through Covered California in 2017.
When you're shopping on the Covered California website, request our help by creating your own personal account and designating Kathy as your agent. (Look in "Find Help Near You"  — agent last name: Brewer de Pozos — and follow the steps for designating an agent.)
Age 65 or Older? Time to Move to Medicare …
Kathy is fully certified to assist clients with their transition to Medicare.
Apply for Medicare three months before your 65th birthday (unless you have coverage through an employer or union group that will continue after age 65). Once you have enrolled in Medicare, Kathy will help you select a supplement and prescription benefit plan to help pay the deductibles, co-payments, and excess charges not covered by standard Medicare Parts A and B.
If you have coverage through an employer or union group plan, contact your representative there three months before your birthday to arrange the transition to their over-65 program.
Health and Dental Coverage Options?
Health and dental insurance policies remain available for individuals, families, small business, and seniors outside of the Covered California marketplace. Kathy is appointed with many insurers in California and ready to help you evaluate options outside Covered California through our free quote page. She also offers plans for folks age 65 and older, so give her a call to discuss options as you approach age 65. Be sure to contact us with your questions.
Supplemental Benefits?
Pozos Insurance Services offers a variety of related health insurance options beyond basic medical insurance. These products include vision, and dental products at affordable rates. Contact us for your free quote.
Overseas Travel Health Insurance?
We are happy to offer travel medical and international health insurance through GeoBlue in cooperation with Anthem Blue Cross. Products include insurance for one time trips, multi-trip policies, policies for students going outside the US, as well as for students coming to the US, and packages for missionaries and others who will be working overseas for extended periods of time. Contact us to discuss your options or get a free quote directly..
Prefer to Shop on Your Own?
If you know what kind of coverage you want and need and you prefer to shop online for yourself, get your free quote now.
If you prefer to discuss your options, please contact us.
As always, our service is free. Your policy will not cost a penny more because you took some time to talk over the options. Once you purchase a plan, our service continues, with expert advice to help you through each step of owning and using a health insurance policy.
Let us help you find Health Insurance to Meet Your Needs!
Se habla español.