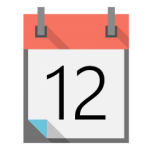 We've now entered Renewal season for existing health insurance policies. Open enrollment for people new to Covered CA doesn't start until November 1, but those with existing policies can make any necessary changes and renew their policies now.
Has anything changed in your life or income? A new member of the family? A child who is no longer a dependent? Have you moved? Did you get a raise? Did your income go down? Did you get a new job or lose a job? If there have been changes we'll need to open a Change Report and enter the new information into the system that way. If there will be changes for next year, but things haven't changed for this year, we report that by beginning the renewal process directly.
Once all information has been entered, you can select your policy for next year. Some of the carriers have new types of policies and premiums will be quite different. However, for those who have subsidized policies, the out-of-pocket share does not seem to be going to go up too much. That share is still based primarily on  household income.
There is one new carrier in our Central Coast market area, United Healthcare. Many Dignity doctors are on their network provider list. They don't seem to have a contract with PAMF at this time. Other independent providers are also in their PPO network.
If you want to get a sense of what your premium might be before making any changes, I've found the Shop and Compare tool at www.Coveredca.com works with Chrome or Internet Explorer better than with Firefox. I haven't tried it with Safari.
This year Pozos Insurance Services also offers Aflac supplemental policies that can enhance your protection by providing benefits to fill some of the gaps in traditional health insurance policies. Accident, disability, hospitalization, cancer, dental, and vision supplemental policies are available to groups and individuals. We also offer life insurance.
As always, if you have questions or need help with selecting or managing your policy or Covered California account, or if you'd like to know more about life insurance or Aflac options, please contact us. We're happy to help you with these important decisions about protection for you and your family.